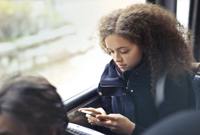 Support with no Age Restriction (Youth)
Thank you for visiting our site, are you under the age of 16 and need to talk to someone who cares? You are not alone, here are some resources for any age.
Peer-Run Warm Line
A 24/7 non-emergency resource for anyone in California seeking mental and emotional support.
Web Chat https://www.mentalhealthsf.org/peer-run-
Phone: 855-845-7415
Text "VOICE" to 20121 24/7
---
teen-to-teen hotline
Teen-to-teen hotline and community outreach program with over 10,000 teens contacting TEEN LINE each year by calling, texting or emailing. The line is open every night from 6-10 p.m. PST to help adolescents address their problems in a confidential, anonymous and comfortable manner.
Phone: 800-852-8336
Text "TEEN" to 83986
---
Friday Night Live
A youth-oriented program catered to young people in the Riverside area. This organization provides activities and entertainment that promote an anti-drug, anti-drinking message to youth in the community.
Address: 23119 Cottonwood Ave. Bldg A-100
Moreno Valley, CA 92503
Phone: 951-782-5000
https://riverside.networkofcare.org/mh/services/agency.aspx?pid=FridayNightLiveRiversideRegion_2_349_0
---
Boys Town National Hotline
(for all ages) Youth Helpline Your Life Your Voice
Toll-free telephone crisis, resource and referral service for at risk children and parents.
Phone: 844-204-0880
---
What's Up Safehouse
A 24/7, free, anonymous mental health crisis texting line. Get immediate support from a licensed mental health professional. Dedicated to helping support the residents of Riverside County through issues surrounding anxiety, substance abuse, depression, school pressure, peer pressure, LGBTQ struggles, relational issues, suicidal thoughts, bullying, and any other issue that is causing trouble.
Phone: 844-204-0880
Phone: 951-351-4418
Text "SHHELP" to 844-204-0880
24/7 for immediate support and resources.
---
Riverside County Youth Commission
The Commission & Youth Advisory Councils provide advice, assistance and recommendations on youth related issues to the Board of Supervisors and County Departments. The Youth Commission focuses on anticipating the educational, recreational and cultural needs of youth by working together to host meaningful events that the youth will benefit from.
---
Barbara Sinatra Children's Center
Human Trafficking Care Coordination. Barbara Sinatra Children's Center's Human Trafficking Care Collaborative Team specializes in the prevention, intervention, and treatment of human trafficking victims and their families including at-risk commercial sexually exploited youth.
39000 Bob Hope Drive
Rancho Mirage, CA 92270
760-773-1635
https://barbarasinatrachildrenscenter.org/
---
AMCS Inc Able Mediation and Counseling Services, Inc.
Counseling for individuals, family, couples, youth, children and psychological testing. Offered classes include domestic violence, anger management, parenting, co-parenting and a re-entry program.
7365 Carnelian Street, Ste 104
Rancho Cucamonga, CA 91730
Phone: 909-980-2253
---
McKinley Youth Family & Community
The programs and services provide individual and family therapy to clients 0 to 21 years of age.
4590 Allstate Drive
Riverside, CA 92501
https://www.mckinleycc.org/
---
Childrens Treatment Services
Children's Mental Health Clinics provide services to children with severe emotional and behavioral problems. Services include psychiatric evaluations, medication services, individual and family therapy, and case management services.
Phone: 951-358-4840
---
Riverside County Department of Mental Health Children's Clinics
Desert Region
Banning Clinic Phone: 951-849-7142
Blythe Clinic Phone: 760-921-5000
Indio Clinic Phone: 760-863-8455
Mid County Region
Lake Elsinore Clinic Phone: 951-245-7663
San Jacinto Clinic Phone: 951-487-2674
Temecula Clinic Phone: 951-487-2674
Western Region
Corona Clinic Phone: 951-273-0608
Moreno Valley Phone: 951-413-5678
Riverside Childrens Treatment Services Phone: 951-358-4840
Riverside Family Wellness Center at Rustin Phone: 951-955-9300
---
Children's Treatment Services (CTS)
3125 Myers Street
Riverside, CA 92503
Phone: 951-358-4840
Family, Adolescent, and Children's Treatment of Corona (FACT)
1195 Magnolia Avenue
Corona, CA 92879
Phone: 951-273-0608
Indio Mental Health Clinic
47-825 Oasis Street
Indio, CA 92201
Phone: 760-863-8455
Lake Elsinore Children's Mental Health Clinic
31946 Mission Trail, Suite B
Lake Elsinore, CA 92530
Phone: 951-245-7663
The Lehman Center-Children's Campus
3075 Myers Street
Riverside, CA 92503
951-245-7663
Moreno Valley Children's Interagency Program (MVCIP)
23119 Cottonwood Ave, Suite 110
Moreno Valley, CA 92557
Phone: 951-413-5678
Mt. San Jacinto Children's Mental Health
950 Ramona Boulevard, Suite 1-2
San Jacinto, CA 92582
Phone: 951-487-2674
Temecula Children's Mental Health Clinic
41002 County Center Drive, Suite 320
Temecula, CA 92591
Phone: 951-600-6355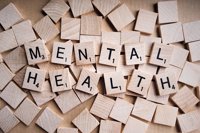 Providing Help & Empowering Recovery
Riverside County Mental Health Resources
The It's Up to Us campaign is designed to empower residents of Riverside County to talk openly about mental illness, recognize symptoms, utilize local resources and seek help. By raising awareness and providing access to local resources, we aim to inspire wellness, reduce stigma and prevent suicide. Recovery is possible and help is available. It's Up to Us to make a difference in the lives of those experiencing mental health challenges by offering support and providing opportunities.
Website https://up2riverside.org/
---
Riverside University Health System Behavioral Health
Website https://www.rcdmh.org/
Phone: 800-499-3008
CARES Line for Medi-Cal beneficiaries seeking Mental Health Services
Phone: 800-499-3008
---
NAMI
National Alliance on Mental Illness is the nation's largest grassroots mental health organization dedicated to building better lives for the millions of Americans affected by mental illness.
Website https://www.nami.org/
---
Riverside County Public Health COVID 19
Website https://rivcoph.org/coronavirus
---
988 Lifeline
The 988 Lifeline provides 24/7, confidential support to people in suicidal crisis or mental health-related distress.
By calling or texting 988, you'll connect to mental health professionals with the Lifeline network.

---
Community Mental Health Promotions Program
Riverside San Bernardino County Indian Health Inc. promotes mental wellness in Native American culture. RSBCIHI departments include:
Medical, Dental, Optical, Laboratory, Behavioral Health Services, Radiology, Nutrition/WIC, Native Challenge, Pharmacy, Diabetes, and Outreach/Transportation
11555 1/2 Potrero Road
Banning, CA 92220
Phone: 951-849-4761 ext 1429
Phone: 800-732-8805
www.rsbcihi.org
---
Riverside County Behavioral Health Crisis Line
24/7 Hotline Phone: 951-686-4357
---
Riverside University Health System Behavioral Health
Adult service Clinic locations:
Banning Mental Health Clinic
1330 West Ramsey Street, Suite 100
Banning, CA 92220
Phone: 951-849-7142
Blaine Street Adult Clinic
769 Blane Street, Suite B
Riverside, CA 92507
Phone: 951-358-4705
Blythe Mental Health Clinic
1297 West Hobsonway
Blythe, CA 92225
Phone: 760-921-5000
Hemet Mental Health Clinic
650 North State Street
Hemet, CA 92543
Phone: 951-791-3300
Indio Mental Health Clinic
47-825 Oasis Street
Indio, CA 92201
Phone: 760-863-8455
Lake Elsinore Adult Mental Health Clinic
31764 Casino Drive, Suite 300
Lake Elsinore, CA 92530
Phone: 951-471-4645
The Lehman Center Adult Services
9990 County Farm Rd, Suite 5
Riverside, CA 92503
Phone: 951-358-4625
Main Street Adult Services
629 North Main Street
Corona, CA 92880
Phone: 951-738-2400
Mecca Satellite Office
Phone: 760-393-3255
Perris Adult Mental Health Clinic
1688 North Perris Boulevard
Suite L6-L11
Perris, CA 92571
Phone: 951-443-2200
Temecula Mental Health Adult Services
40625 County Center Drive
Suite 200 2nd Floor
Temecula, CA 92591
Phone: 951-600-6300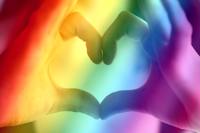 LGBTQ+ Resources
The Trevor Project
Provides crisis intervention and suicide prevention services to LGBTQ youth and young adults 24/7 year-round It is 100% confidential, and 100% free.
The Trevor Project
PO Box 69232
West Hollywood, CA 90069

At your computer? Send us a message online chat: https://www.thetrevorproject.org
Reach out to hear a live voice call: 212-695-8650 or call: 866-488-7386 or anywhere any time support Text: START to 678678
---
Trans Lifeline
Trans-led organization that connects Trans people to the community support, and resources they need to survive and thrive. Trans Lifeline's Hotline is a peer support phone service run by trans people for our trans and questioning peers.
Call us if you need someone trans to talk to, even if you're not in crisis or if you're not sure you're trans.


548 Market St. PMB 15337
Founded in 1973, PFLAG is the first and largest organization dedicated to supporting, educating, and advocating for LGBTQ+ people and their families. PFLAG's network of hundreds of chapters and more than 325,000 members and supporters works to create a caring, just, and affirming world for LGBTQ+ people and those who love them.
Address:
950 Spruce St.
Phone: 951-500-6904
Provide a safe space that is anonymous and confidential where callers of all ages can speak on many different issues and concerns including, but not limited to, coming out challenges, gender and/or sexuality identities, relationship concerns, bullying, workplace issues, HIV/AIDS anxiety, safer sex information, suicide, and much more.
Hours: M-F 1pm-9pm
Phone: 888-434-4564
Online Peer Chat Support
---
SOURCE LGBTQ+ Youth Support Group
Ages 11-18
Looking for a space to vent and connect to others in your community? Source offers a safe and brave space for discussion, games, and educational workshops about gender, identity, history, and arts.
Hours: Every Wednesday from 5:00 pm to 7:00 pm.
In Person at the Riverside Downtown Library
Address: 3900 Mission Inn Ave, Riverside, CA 92501 on Thursdays from 4-6pm
REGISTER HERE:
https://bit.ly/RPYASOURCE
---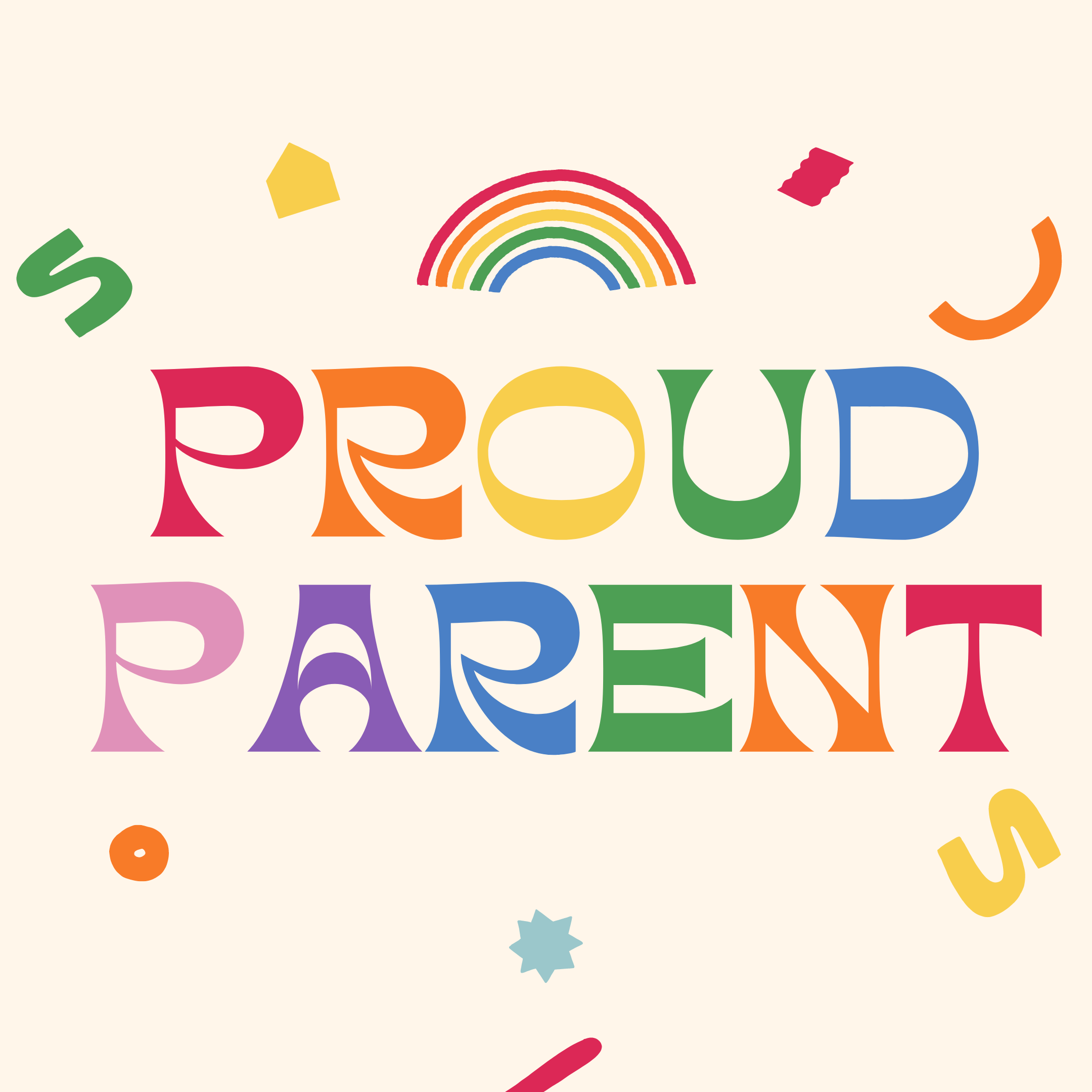 Human Rights Campaign
Offers training, groups and webinars for parents of LGBTQ.
Website: https://www.hrc.org/resources/parenting
---
Rainbow Pride Youth Alliance
Provides a safe, healthy, and enriching environment for LGBTQI youth of the Inland Empire.
RPYA's office is housed in the CHASE bank building in Downtown San Bernardino.
330 N. D Street, Suite 421
San Bernardino, CA 92401
909-206-4830
www.rainbowprideyouthalliance.org
---
EachMind Matters LGBTQ+ California's Mental Health Movement Resource Center
Each Mind Matters was created to unite all of us who share a vision of improved mental health and equality through a collection of resources. This collection of resources addresses mental health among LGBTQ+ (Lesbian, Gay, Bisexual, Transgender, Queer, and more) individuals.
www.emmresourcecenter.org/collection/lgbtq
---
Family Acceptance Project, San Francisco State University
The Family Acceptance Project® is a research, intervention, education and policy initiative to prevent health and mental health risks and to promote well-being for lesbian, gay, bisexual, transgender and queer-identified (LGBTQ) children and youth.
https://familyproject.sfsu.edu/
---
Transgender Health & Wellness Center
The Transgender health and wellness center offers name and gender change assistance, linkage to health insurance, workplace and cultural sensitivity, sobriety and addiction, social events and peer support, HIV/STI prevention and other services.
Palm Springs
340 S. Farrel Drive, Suite A208
Palm Springs, CA 92262
Phone: 760-202-4308
Riverside I
6700 Indiana Ave, Suite 252
Riverside, CA 92506
Phone: 951-530-8257
Riverside II
6840 Indiana Ave, Suite 150
Riverside, CA 92506
Phone: 951-530-8148
San Diego
3737 Moraga Ave, Suite A-204
San Diego, CA 92117
Phone: 858-352-6015
---
LGBT National Senior Hotline
This hotline offers peer support to callers who are often very isolated, still closeted, and in need of a caring, non-judgmental person to talk to.
Phone: 888-234-7243
---
LGBTQ College Student Resource Guide
The College Student Resource Guide offers scholarships, student loans, and student housing.
https://collegeeducated.com/resources/lgbtq-college-student-guide/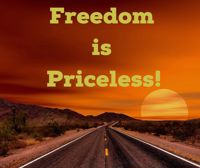 Re-Entry Population Resources
Re-Entry Population Resources
Through extensive community partnerships, innovative community supervision and a commitment to rehabilitation, CDCR is helping offenders succeed as they return to their communities. Comprehensive pre- and post-release rehabilitative programs and services are offered in communities throughout California delivered through alternative custody, residential, outpatient and drop-in centers.
For more information visit the California Department of Corrections and Rehabilitation: https://www.cdcr.ca.gov/adult-operations/fops/reentry-services/
---
Riverside County Work Force Development Centers
Contact one of our offices and request a Career Coach who can assist you with the following:
*Career Planning
*Virtual Resume and Interviewing Workshops
*Labor Market Information
*Short-Term Vocational Training
Appointments Available
Email: [email protected]
Riverside: 951-955-3100
Hemet: 951-791-3500
Indio: 760-863-2500
TTY: 951-955-3744
https://www.caljobs.ca.gov/vosnet/Default.aspx
---
California Department of Corrections and Rehabilitation re-entry services
CDCR helps offenders succeed as they return to their communities.
https://www.cdcr.ca.gov/adult-operations/fops/reentry-services/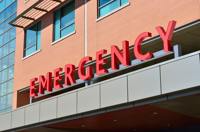 Riverside University Health System Medical Center Emergency Treatment Services (ETS)
Substance Abuse Support
Substance Abuse Support
Call now for an evaluation and appointment.
Substance Use Community Access, Referral, Evaluation, and Support
CARES Line: 800-499-3008
RUHS Behavioral Health SAPT: https://www.rcdmh.org/Sapt
SAPT Resources: https://www.rcdmh.org/SAPTP
---
MFI Recovery Center
Drug and Alcohol Addiction Treatment & Mental Health Services located in Riverside, San Jacinto, Banning, Murrieta, and Hemet, CA
https://www.mfirecovery.com
---
VARP Inc.

Veterans Alcoholic Rehabilitation Program offers an alcohol and drug residential treatment center with multiple locations in San Bernardino and Blythe.
---
The Ranch Recovery Centers, Inc. Alcohol and Drug Treatment Centers
Medically managed, clinically driven, person centered, and social model program. Offers detoxification, primary treatment, continuing care, transitional and sober living, and co-occurring disorder treatment.
The Ranch Mesa Vista Men's sober living
Phone: 760-329-2924
Hacienda Valdez Harmony House Women's Sober Living
Phone: 760-329-2959
---
Riverside University Health System Behavioral Health
Substance Abuse Prevention and treatment Administration provides prevention and treatment service information for individuals and families, screening and placement services, and direct referrals for consumers of Riverside County communities seeking help with substance use difficulties or questions.
Services available at RUHS Behavioral Health Clinics
*Personal and private screening, assessment, and placement services
*Individual and family prevention services"
*Substance abuse treatment, individual and family counseling, and group counseling
*Individual and family guidance for individuals desiring help and a life of recovery
*Information for individuals and families regarding help and assistance
2085 Rustin Ave #3
Riverside, CA 92507
Phone: 951-955-2105
---
SAMHSA Substance Abuse and Mental Health Services Administration
SAMHSA's national hotline is a 24/7 free confidential treatment referral and information service.
Hotline: 1-800-662-HELP (4357)
https://www.samhsa.gov/find-help/national-helpline
---
Inland Empire Teen Challenge
5445 Chicago Ave
Riverside, CA 92507
Phone: 951-683-4241
Phone: 951-682-8990
https://www.teenchallenge.org/centers/inland-empire/
---
ABC Recovery Center
44-359 Palm Street
Indio, CA 92201
https://abcrecoverycenter.org/
Phone: 760-342-6616
---
Office of Patients' Rights
Lauras Law and assisted outpatient treatment (AOT) will provide recovery-oriented, evidence-based, Assertive Community Treatment to adults with serious mental health challenges.
Phone: 800-350-0519
Phone: 951-358-4600
www.ruhealth.org
---
Riverside Latino Commission on Alcohol & Drug Abuse Services, Inc.
Mental health & substance abuse services offered for children, adolescent, adult and family.
Counseling Center
1612 First Street
Coachella, CA 92236
Phone: 760-398-9000
Mental Health Clinic
49869 Calhoun Street
Coachella, CA 92236
Phone: 760-398-9090
---
DOPE Drug Overdose and Prevention Education Project
The Drug Overdose Prevention and Education (DOPE) Project is the largest single-city naloxone distribution program in the country. DOPE has trained over 13,000 people in San Francisco on how to administer naloxone to reverse an otherwise fatal overdose from opioids. DOPE expands the overdose prevention and naloxone access in San Francisco.
Overdose Prevention information:
Riverside County Overdose Data to Action Program www.ruhealth.org/public-health/riverside-overdose-data-action
Inland Empire Harm Reduction (IEHR) https://www.ieharmreduction.org/
Inland Empire Opioid Crisis Coalition www.iecc.org
National Harm Reduction Coalition www.harmreduction.org
Call this hotline if you're going to use alone, an operator will stay on the line during use and if you stop responding, they will alert emergence services:
Phone: 800-484-3731
https://neverusealone.com/
Riverside Overdose Data to Action Program
www.ruhealth.org/public-health/riverside-overdose-data-action
Inland Empire Harm Reduction (IEHR)
www.ieharmreduction.org
Inland Empire Opioid Crisis Coalition
www.ieocc.org
National Harm Reduction Coalition
www.harmreduction.org
---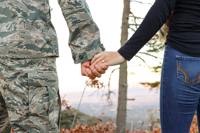 Veterans Resources & Support
Veterans Crisis Line
24 hours a day, 365 day-a-year to serve Veterans, their families, caregivers, and survivors.
Available 24/7
Phone: 800-273-8255
https://www.veteranscrisisline.net/
VA Information one-stop number - Care, Benefits, Services
Phone: 800-698-2411
Texting 838255
https://blogs.va.gov/VAntage/82379/1-800-myva411/
---
The US Department of Veteran's Affairs
The US Department of Veteran's Affairs is working in collaboration with the US Department of Housing and Urban Development to provide targeted housing choice vouchers to homeless veterans throughout the country. Locally, the VA Loma Linda is working in collaboration with the Housing Authority of the County of Riverside, the Homeless Street Outreach Team and other continuum of care partners to assist homeless veterans with moving off the streets and into permanent supportive housing. For more information, call 909-825-7084
---
Operation Sick Care
Our mission is to help our brothers and sisters live unbroken and hold the VA accountable to a standard of service and health care that Veterans and Warriors deserve.
https://www.operationsickcare.com/
---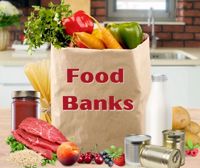 Food Insecurity Resources
Working together to alleviate food insecurity in our community
---
Salvation Army Riverside
3695 1st Street
Riverside CA 92501
Phone: 951-784-4490
14068 Graham Avenue
Moreno Valley, CA 92553
Phone: 951-653-9131
---
Second Harvest Food Bank
2950-B Jefferson St
Riverside, CA 92504
Phone: 951-359-4757
---
Martha's Village and Kitchen
Public Lunch Program
Martha's Village and Kitchen provides approximately a quarter of a million meals each year to more than 6,000 impoverished children and adults in the community.
Public lunch service:
Mondays – Fridays, 11:00 am to 11:45 am
Web: https://marthasvillage.org/
Michael Napoli Food Pantry
The Michael Napoli Food Pantry provides nutritional emergency food, essential baby supplies, and clothing vouchers to our neighbors in need and distribute over 30,000 emergency assistance meals.
Emergency Food Pantry: Mondays – Fridays, 8:00 am to 10:00 am and 1:00 pm to 3:00 pm. USDA Food Distribution: Every third Wednesday of the month; 8:00 am to 10:00 am

83-791 Date Avenue
Indio, CA 92201
Phone: 760-347-4741
---
Eddie Smith Senior Center
5888 Mission Blvd
Riverside, CA 92509
Phone: 714-667-0717
---
Arlington Temporary Assistance
10495 Arlington Ave Suite #1
Riverside, CA 92505
Phone: 951-689-5620
---
The Fruit of Our Hands Ministries
7000 Indiana Ave #114
Riverside, CA 92506
Phone: 951-289-9808
---
IBHS WIC
Inland Behavioral & Health Services, Inc. can help by:
*Providing healthy nutritious foods.
*Helping you learn how to make healthy food choices.
*Offering nutrition education and breastfeeding support.
*Connecting you to healthcare and community resources.
WIC
WIC Services help:
*Infants and children under the age of 5
*Pregnant women
*Post-partum women
Whitney Young Health Center
1755 Maple St
San Bernardino, CA 92411
Walk-ins welcome
Inland Family Community Health Center
665 N. "D" Street
San Bernardino, CA 92401
Phone: 855-424-7942
---
Coachella Valley Rescue Mission (CVRM)
We meet the needs of the Coachella Valley's homeless hungry and hurting by providing basic needs today and help people build new lives for a brighter tomorrow. The CVRM provides hot meals, safe shelter and medical care, clothing and vocational training.
Main Campus
47-470 Van Buren St
Indio, CA 92201
760-347-3512
Emergency Shelter Annex
84-110 Manila St
Indio, CA
760-851-2160
https://www.cvrm.org/
---
Carol's Kitchen
Carol's Kitchen serves nutritious hot meals 4 days a week in Riverside County. Meals are prepared fresh in the morning. At some of our kitchens, we also serve peanut butter and jelly sandwiches or cold cut sandwiches with a snack for the children. We also offer bags of groceries for those in need.
San Jacinto Assembly of God
300 W. 1st Street
San Jacinto, CA 92583
https://www.carolskitcheninc.org/the-kitchen/
---
Nurturing Families Program
The Nurturing Families Program helps parents & caretakers learn tools and new parenting techniques to raise their children in a nurturing way.
Phone: 909-982-8641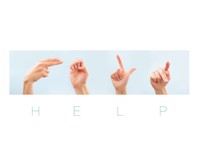 Deaf and Hard of Hearing Resources
The Deaf Hotline
The hotline offers safe, confidential advocacy services for Deaf survivors and service providers. We also provide resources and education about the need for Deaf abuse outreach programs. Advocates available 24/7 for crisis intervention, education and referrals. Identify abuse, get help and make a plan
Phone: 855-812-1001
(Video Phone) online chat: thedeafhotline.org
Contact an advocate by email [email protected]
---
Center On Deafness Inland Empire (CODIE)
CODIE's primary purpose is to act as a coordinating agency that addresses the social service needs of Deaf and Hard of Hearing people through direct service provision, advocacy, research, and dissemination of information regarding deafness to parents, professionals, and consumers. ASL Resources, Support and information.
1737 Atlanta Ave, Suite H3A
Riverside, CA 92507
Phone Voice: 951-275-5000
VP 951-801-5674
Email: [email protected]
Website: https://codie.org/
---
Educational Videos on Mental Health for DHoH Community
Mental Health Educational Videos in ASL
---
California School for the Deaf Riverside
Students at the California School for the Deaf are engaged in a positive environment where ASL and English are valued, cultures are embraced learning is relevant, and self-worth is uplifted.
3044 Horace St
Riverside, CA 92506
Phone: 951-824-8114
https://www.csdr-cde.ca.gov/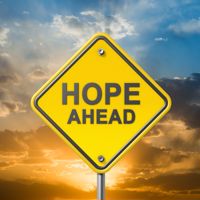 Crisis & Suicide Prevention Support
National Suicide Prevention Lifeline
Phone 1-800-273-8255 En Español Nacional de Prevención del Suicidio 1-888-628-9454 Available 24/7 Support offered by phone and chat- Deaf and hard of hearing support offered. 988 has been designated as the new three-digit dialing code that will route callers to the National Suicide Prevention Lifeline.
---
CRISIS TEXT LINE
In a Crisis? Text "HOME" to 741741 from anywhere in the United States 24/7. A live, trained Crisis Counselor receives the text and responds, all from our secure online platform. https://www.crisistextline.org/
---
Local Assistance Inland SoCal Crisis Helpline
Available 24 hours a day, 7 days a week. The phone lines are answered by trained professionals and the call is free and confidential. Socal United Way Crisis Line- crisis intervention and suicide prevention hotline. Bilingual counselors are available. Phone: 951-686-4357 (HELP)
Website https://inlandsocaluw.org/
Address 2060 University Avenue Suite 212
Riverside, CA 92507
---
Survivors of Suicide Loss (SOSL)
Survivors of Suicide Loss (SOSL) reaches out to and supports people who have lost a loved one to suicide. Their goal is to give survivors a place where they can comfortably express themselves, find support, comfort, resources, and hope in a judgment-free environment. SOSL also focuses its efforts on promoting suicide awareness and prevention. – Temecula Chapter Phone: 951-679-2008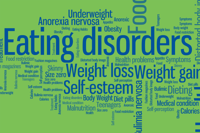 Eating Disorder Support
Eating Disorder Support
There is a commonly held misconception that eating disorders are a lifestyle choice. Eating disorders are actually serious and often fatal illnesses that are associated with severe disturbances in people's eating behaviors and related thoughts and emotions. Preoccupation with food, body weight, and shape may also signal an eating disorder. Common eating disorders include anorexia nervosa, bulimia nervosa, and binge-eating disorder. For more information, visit the National Institute of Mental Health: https://www.nimh.nih.gov/health/topics/eating-disorders
---
For an evaluation in Riverside County, contact our Community Access, Referral, Evaluation, and Support
CARES phone line 800-499-3008
---


Recovery Record Mobile App
Application to manage eating disorders. For more information visit the website: https://www.recoveryrecord.com/
---
NEDA National Eating Disorder Association
You are not alone. Help is a tap away. If you would like to talk with someone confidentially, you can call the National Eating Disorders Association's toll-free Helpline 9AM to 9PM Eastern Monday-Thursday and 9AM to 5PM Eastern on Friday.


If you are in crisis, you can message a trained Crisis counselor at Crisis Textline by texting HOME to 741741.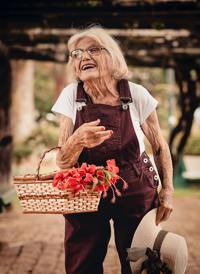 Mature Adult Services
Adult Protective Services
Help elder adults (65 years and older) and dependent adults (18-64 who are disabled) when these adults are unable to meet their own needs or are victims of abuse, neglect, or exploitation. Monday through Sunday, 24 hours per day for the APS Hotline. Monday through Friday, 8:00 am to 5:00 pm for IHSS.
4060 County Circle Rd.
Riverside, 92503
Service/Intake and Hotline 1-800-491-7123 24/7 Service/Intake In-home Supportive Services 1-888-960-4477 Fax 951-358-3969
---
Inland Caregiver Resource Center
Helping families and communities cope with and manage the challenges of aging and caregiving. Free services to informal caregivers and seniors in Riverside and San Bernardino Counties. ICRC offers groups and programs such as PEARLS to improve and create a rewarding life for seniors, THRIVE a CBT therapy to enhance coping skills, support groups and classes for caregivers for encouragement, promote self-care and enhance coping skills.
1430 E. Cooley Drive. Suite 240"
Colton, CA 92324
Phone: 800-675-6694
Website https://inlandcaregivers.org/
---
Office on Aging Caregiver Support
For caregivers needing support and resources.
3610 Central Ave
Riverside, CA 92506
Phone: 951-867-3800
https://rcaging.org/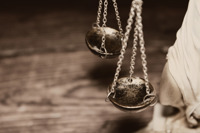 Victims Rights Resource Center
Victims Rights Resource Center
Helping Victims Since 1984 Center staff provide resource and referral information to victims and their families. Callers receive information on such matters as victims' compensation, victims' rights in the Justice System, restitution, civil suits, right to speak at sentencing and parole board hearings, as well as information on specific rights of victims of domestic violence, elder abuse, child abuse, and abuse against disabled.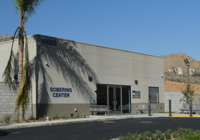 Sobering Center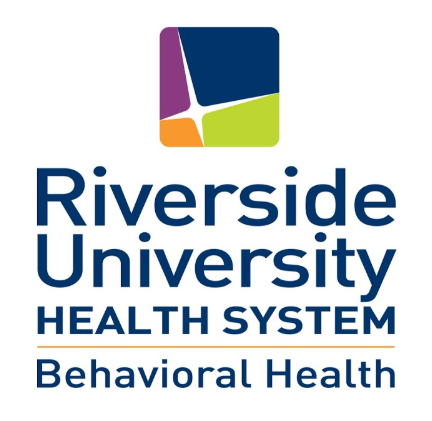 Sobering Center
Servicing individuals with Substance Abuse Disorders Individuals under the influence. Guest can stay 6-10 hours, 15 sobering spaces open 24/7 365 days.
951-358-4308
10003 County Farm Rd.
Riverside CA 92503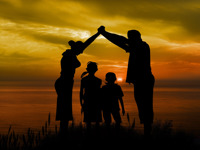 Social Services
Riverside County Dept. of Social Services
Programs consist of Food Stamps, General Relief, and Medi-Cal Social Services DPSS Health Care, Housing, Family Support.
11060 Magnolia Avenue
Riverside, CA 92505
Phone: 951-358-3400
Website: http://dpss.co.riverside.ca.us/self-sufficiency
---
Dial 211 for health and social service needs.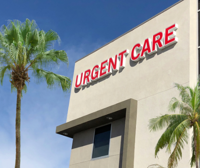 Mental Health Urgent Care
RUHS-BH Mental Health Urgent Care
Provides 24 hour/7 days/365 Urgent Care, Mental health screening, assessment services, stabilization, and medications to address the needs of those in crisis in a safe, efficient, trauma-informed less restrictive setting.
Riverside:
9890 County Farm Rd.
Bldg 2
Riverside, CA 92503
Phone: 951-509-2499

Palm Springs:
2500 N Palm Canyon Dr, Suite # A1-A4
Palm Springs, CA 92262
Phone: 760-424-5602
Perris:
85 Ramona Expressway, Suites 1-3
Perris, CA 92571
Phone: 951-349-4195
CARES Line 800-499-3008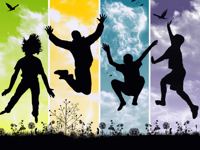 RUHS-BH Transitional Age Youth (TAY 16-25yrs) Resource & Support Centers
RUHS-BH TAY (Transitional Aged Youth)
A safe and inclusive place where 16-25-year-olds can drop in anytime between 8 am-5:30 pm for mental wellness support & guidance (1 on1 or groups) and have access to resources as well as peer events and gatherings.
Western Region- Stepping stones 1820 University Ave.
Riverside, Ca 92507
Phone: 951-955-9800
Mid County- The Arena 2560 N. Perris Blvd. N-1
Perris, Ca 92570
Phone: 951-940-6755
Desert Region- Desert FLOW 78-140 Calle Tampico
La Quinta, Ca 92253
Phone: 760-863-7970
---
Operation SafeHouse
Provides emergency shelter, intervention and outreach services to runaways, homeless or other youth in crisis. Located in Riverside and the Desert.
Phone: 951-351-4418 (Riverside)
Operation Safehouse – Helping Youth in Crisis
SafeHouse of the Desert – Helping Youth in Crisis
---
SPARK (Support Partnerships Advocacy and Resources for Kids)
SPARK's mission is to prevent youth from full entry into the juvenile justice system by establishing and utilizing a coordination of community resources early in the juvenile court process, and to reduce recidivism and promote favorable outcomes, such as increased academic success, shortened probation terms, limited detention and removal, and increased protective factors for those who do enter the system. SPARK promotes connections to education and behavioral health services within the community through general outreach to youth, families, and community partners.
SPARK collaborates with schools and community-based service providers to create resource "bridges" to connect youth with much needed local resources and programs.
SPARK provides consultations, information, referrals and technical assistance in the following areas:
*Special Education Services
*School Discipline
*Inland Regional Center
*Financial Aid and Grant Options
*Warrants and Citations
*Expungements
*Sealing Juvenile Court Records
*Foster Youth Programs
*Mental Health Programs
*Job Training and Job Placement
*Housing, Public Benefits and Immigration
Riverside
9991 County Farm Road, Suite 118
Riverside, CA 92503
Phone: 951-358-4134
Email: [email protected]
Southwest
30755-G Auld Road, Suite 2233
Murrieta, CA 92563
Phone: 951-304-5603
Email: [email protected]

La Quinta at Desert FLOW
78-140 Calle Tampico, 2nd Floor
La Quinta, CA 92253
Phone: 760-863-8863
Email: [email protected]

---
Cal State University of San Bernardino TRIO Educational Opportunity Center
EOC helps adults obtain their High School Diploma/GED, a vocational, 2-year, or 4-year degree. This program supports adults in achieving and advancing their educational and professional goals.
909-273-3583
email: [email protected]
https://www.csusb.edu/educational-opportunity-center
---
Family Assistance Program
Youth drop-in center. All-inclusive, LGBTQ+ friendly, free snacks, recreation room, weekly outreach, computer lab, internships, youth centered events and much more.
323 W. 7th St. Ste. A
San Bernardino, CA 92401
Phone: 909-571-5659
[email protected]
---
Oasis Community Services Mental Health Services for Children & Their Families
Oasis Community Services offers a community-based mental health program for children, adolescents and their families in Riverside County.
49211 Grapefruit Blvd.
Suites 5 & 6
Coachella, CA 92236
Phone: 760-541-8520
www.starsinc.com
---
Million Kids
Million kids is a 501(C)(3) nonprofit that combats human trafficking and exploitation. Million Kids keeps kids safe from predators.
PO Box 7295
Riverside, CA 92513
Phone: 951-323-0298
www.Millionkids.org
---
The Journey
TAY Transitional Age Youth program services are oriented to young adults, seeking to engage them in establishing a wellness approach to managing mental health symptoms, establishing housing and living a self-sufficient life free of institutional care.
2085 Rustin Ave
Entrance 3
Riverside, CA 92507
Phone: 951-358-4100
---
Desert Sands Unified School District
The Desert Sands Unifies School District provides counseling for all who are sad, angry, anxious, or overwhelmed.
https://www.caresolace.com/site/dsusdfamilies
---
Riverside City College Gateway College and Career Academy
Gateway College and Career Academy (GCCA) is a public high school where students earn a high school diploma and college credits at the same time.
4800 Magnolia Ave.
Lovekin (L5)
Riverside, CA 92506
Phone: 951-502-7087
https://www.rcc.edu/community/gateway.html
---
Come Back Kids (CBK) Charter
Come Back Kids is an independent study program for students ages 13 (and in 9th grade) through 25 years who wish to re-enroll in a high school educational program.
Phone: 877-726-3225
www.CBKtoday.org
---
Cup of Happy East
Cup of Happy East is a support group covering topics such as self-esteem, feelings of anger, depression or anxiety, school pressure, stress and support.
72710 E. Lynn St
Thousand Palms, CA 92276
Phone: 760-534-9560
www.Safehouseofthedesert.com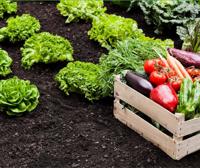 Farmers/Migrant Workers Rural Resources
Mental Health Support for Farmworkers: Learning to Thrive
For more information visit Up2Riverside: https://up2riverside.org/resources/resources-for-farmworkers/
---
California Rural Legal Assistance Inc.
CRLA is a nonprofit law firm that provides free civil legal services to low income residents of California's rural counties. Services provided free of charge thanks to community generosity.
1460 6th Street
Coachella, CA 922236
760-398-7261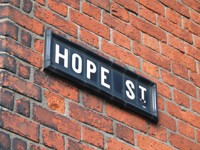 Words of Encouragement and Hope
"Life isn't about waiting for the storm to pass…It's about learning to dance in the rain." - Vivian Greene
---
"In order to love who you are, you cannot hate the experiences that shaped you."- Andrea Dykstra
---
"If there's one thing I'm willing to bet on, it's myself." Beyoncé
---
"You yourself, as much as anybody in the entire universe, deserve your love and affection." - Buddha
---
"You find peace not by rearranging the circumstances of your life, but by realizing who you are at the deepest level."- Eckhart Tolle
---
Believe you can and your half way there - unknown
---
Life doesn't have to be perfect to be beautiful.
---
"In order to carry a positive action we must develop here a positive vision"-Dalai Lama
---
"You're braver than you believe, stronger than you seem, and smarter than you think."- A.A. Milne
---
"A person who never made a mistake never tried anything new." - Albert Einstein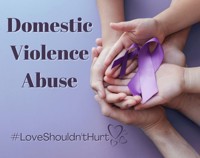 Domestic Violence Help
---
National Domestic Violence Hotline
Everyone deserves healthy relationships … When you're ready, we're here to listen. Get Help, Identify Abuse, Plan for Safety, Support Others in one safe place. Website: https://www.thehotline.org/ call 800-799-7233(SAFE)
TTY 800-787-3224
Text "START" to 88788
---
DomesticShelters.org
A service of Theresa's fund. Are you living in fear of the next "I'm Sorry?" Find help, Resources and answers to common questions visit We make finding the right shelter and information about domestic violence easier https://www.domesticshelters.org
---
Safe Family Justice Centers of Riverside County
Safe Family Justice Centers of Riverside County provides advocacy and support services to individuals who have experienced domestic violence, sexual assault, at risk youth and more. Ensuring Safety. Protecting Families. Seeking Justice. https://safefjc.org/
---
Helping Survivors of Sexual Abuse and Assault
www.helpingsurvivors.org
If you are a victim of sexual abuse and are in need of support, please call the CARES Line at 800-499-3008 for an appointment
---
Partners Against Violence
Provides services and resources at no cost to the Survivors to heal and find support. Services available in both English and Spanish to Survivors and their immediate support system.
San Bernardino 909-885-8884
Coachella Valley 760-568-9071
www.partnersagaisntviolence.org
---
Shelter from the Storm
Providing a safe haven for victims of domestic violence, offering them protection from their abusers, as well as empowering them through counseling, education and training to create safe and healthy lives for themselves and their children.
Community Counseling Center
73550 Alessandro Drive Suite 103
Palm Desert, CA 92260
760-674-0400
760-895-0202 Message Line
www.shelterfromthestorm.com
---
Morongo Empowerment Program
The Violence Against Women Act (VAWA) offers the following services:
*Domestic Violence Support Groups
*Domestic Violence Advocacy
*One on One Counseling Sessions
*Teen Dating Violence & Domestic Violence Education
*Support Services
*Assistance with Temporary Restraining Orders/Documents
*Court Accompany
*Relocation Assistance
*Shelters, Food Banks and Other Services
*Referrals to Outside Sources
Morongo Tribal Social Services 11581 Potrero Rd.
Banning, CA 92220
Phone: 951-537-7339
STRONGHEARTS Native Helpline
1-844-7NATIVE
844-762-8483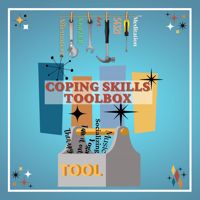 Coping Skills Tool Box
Because we all find ourselves needing some extra help when times get rough, here are some general healthy coping skills/strategies/techniques that may help
---
Pause and Take a Breath
Deep breathing is one of the best ways to lower stress in the body. This is because when you breathe deeply, it sends a message to your brain to calm down and relax. The brain then sends this message to your body. Breathing exercises are a good way to relax, reduce tension, and relieve stress. Schedule a breathe break today.
"537" Method Slowly breathe in for 5 seconds, hold breath for 3 seconds, breathe out slowly for 7 seconds
---
Write about it
Journal your feelings, experiences & thoughts, this can not only be a release of stress and anxiety but you can return to it at a later time to re-read and find any triggers that may have occurred.
Creative writing Writing poetry, songs or short stories not only help to reduce stress, but the creative aspect may help the brain produce some feel good hormons
---
The 5 Senses: Take a moment to relax breath slow and deeply, close your eyes and run through what all your senses are experiencing, be mindful of each experience in that moment. What do you see, What do your hear (think/talk to yourself about the sound), Touch something (slowly) thinking about how it feels on your skin (grass, blanket, pet, carpet etc.) Taste something focusing on that flavor/texture (sweet, sour, crunchy etc.) Smell something, close your eyes be focused on the smell of a (flower, fruit, blanket, out doors) breathing slowly be mindful of all the separate senses are experiencing talk yourself through what your experiencing. This can Technique can help in moments of high anxiety and panic.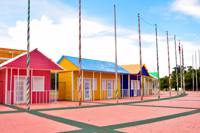 Housing Assistance Programs
"The PATH" Safe haven Programs
The program provides a drop-in center that operates 24 hours a day and on-site low-demand permanent supportive housing for 25 adults. The drop-in centers use peer-to-peer outreach and engagement to engage guests in accepting housing to access meals, showers, laundry, and linkage to a wide range of community resources.
19351 McLane St.
Palm Springs, CA 92262
Phone: 760-257-2390
https://www.rcdmh.org/Children-Services/Housing
---
Coachella Valley Rescue Mission
LOVE. DIGNITY. RESPECT. Serving all people in our desert community. we provide shelter, counseling & safety for struggling women with children. We provide recovery, education & vocational training for those seeking stability.
Main Campus
47-470 Van Buren St.
Indio, CA 92201
Emergency Shelter Annex
84-110 Manila St
Indio, CA 92201
Intake Line: 760-851-2160
Phone: 760-347-3512
---
Riverside County Housing Authority
The Housing Authority of the County of Riverside (HACR) is a public agency chartered by the State of California to administer the development, rehabilitation or financing of affordable housing programs. Sec 8 (Choice Voucher Program) Utility Assistance, and more
5555 Arlington Ave.
Riverside, CA 92504
TDD: 951-351-0700
Phone: 951-351-9844
Phone Indio: 760-863-2828
Phone: 760-863-2830
---
Riverside Community Shelter
2840 Hulen Place
Riverside, CA 92507
Phone: 951-683-4101
Call 951-462-9822 to check bed availability
Hours of Operation: 4 pm - 8:30 am Initial intake & screening Monday, Wednesday and Friday at 1:00 pm
https://www.thepathoflife.com/
---
Corona Norco Rescue Mission
Address 420 W. Harrison St
Corona, CA 92880
Phone: 951-279-1300
https://www.rescuemission.org/inland-empire-corona-norco-rescue-mission/
---
Martha's Village & Kitchen
Our Emergency Housing Residential Facility offers 120 beds with 96 beds for homeless families with children and 24 beds for homeless single adult men and women. Our Residential Facility historically places 90% of its residents into affordable and safe permanent housing ending their cycle of homelessness.
83-791 Date Avenue
Indio, CA 92201
Phone: 760-347-4741
Martha's Village & Kitchen - Changing Lives in the Coachella Valley (marthasvillage.org)
---
HomeConnect
Riverside University Health System- Behavioral Health
HomeConnect will match literally homeless individuals and families who have the highest vulnerability, longest length of homelessness, and greatest service needs to these limited housing resources. HomeConnect is for homeless and those at risk of being homeless.
Phone: 800-498-8847
24/7 Hotline: 951-955-8278
https://www.rcdmh.org/HomeConnect
---
Ending Homeless
Short term shelters and supportive services
https://riversideca.gov/endhomelessness/home.asp
---
University Homeless Women's Shelter
Open 24 Hours
1450 University Ave f127
Riverside, CA 92507
951-224-9438
---
H.O.M.E. Homeless Outreach Mediation & Education Program
Homeless outreach mediation & education program is an alternative sentencing program developed for those who are facing criminal prosecution for low-level crimes and are suffering from homelessness.
Phone: 951-955-6000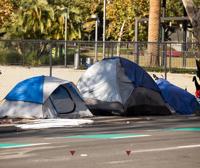 HomeConnect
HomeConnect
Riverside County HomeConnect coordinated entry program is available for anyone who is actively experiencing homelessness in Riverside County and would like assistance. You will be connected with a navigator or field worker who will help connect you to resources and services to address your housing crisis.

Phone: 800-498-8847
Email: [email protected]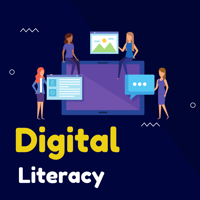 Digital Literacy Resources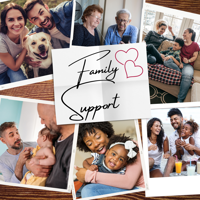 Family Support
Family Advocate Programs
This program provides support for family members, significant others, or caregivers of adults with a serious mental illness. The primary function of the Family Advocate Program is to assist family members in coping with the illness of their loved one through information, education, and support. Additionally, they also provide information and assistance to family members in their interaction with service providers and the mental health system. Family Advocate staff are themselves family members and are sensitive to the concerns of other family members.

Phone: 800-330-4522
---
NAMI Family Members and Caregivers resources
https://www.nami.org/Your-Journey/Family-Members-and-Caregivers
---
BOYSTOWN
Saving Children - Healing Families
24/7 CRISIS HOTLINE: 800-448-3000
---
Frontline Doula Hotline
The Frontline Doula "Hotline" offers pregnant and postpartum individuals (and their partners) free emotional and informational support on topics like:
*Developing your birth plan
*Anxiety about birthing during COVID-19
*Caring for your newborn
*Breastfeeding and more
Connecting black doulas to black families in California.
The Frontline Doula Hotline operates Monday-Sunday 7am-10pm PST
Phone: 833-987-2908
https://www.frontlinedoulas.com/hotlineintake
---
Sankofa Community Doula Program
No cost doula care. Doulas are non-medical professionals who provide physical, emotional, informational, psychosocial and advocacy support during pregnancy, childbirth and postpartum periods.
Eligibility requirements:
*Identify as Black/African American
*Riverside County resident
*All income levels eligible
https://www.sankofabirthworkers.com/getadoula
---
The Stephen Center
Provides classes, programs, and resources for youth and adults. One of the major goals of The Stephan Center is to help match needs with the resources available. These resources range from local support groups and faith communities to research programs, books, and training materials.
Phone: 951-310-4944
https://www.thestephancenter.org/
---
Parent Support and Training Program
Parent support and training is a community-based program that provides county-wide services for individual support to parents and caregivers, assistance for families in finding behavioral health & community resources and much more.
3125 Myers Street
Riverside, CA 92503
Phone: 951-358-5862
---
California Work Opportunity and Responsibility to Kids (CalWorks)
The CalWorks Behavioral Health program offers a variety of services to help you become self-sufficient to take care of your family and reduce barriers to employment.
Jurupa
5961 Mission Blvd.
Riverside, CA 92509
Phone: 951-509-8282
La Sierra
11060 Magnolia Ave.
Riverside, CA 92505
Phone: 951-358-6607
Perris
201 Redlands Ave.
Perris, CA 92570
Phone: 951-245-3210
Moreno Valley
12625 Heacock St.
Moreno Valley, CA 92553
Phone: 951-245-3210
Norco
517 Parkridge Ave.
Norco, CA 92860
Phone: 951-509-8282
---
Peace from Chaos
Mental Health, Family Advocacy and Peer Support: Assistance in mental health, suicide, addiction, LGBTQ+, as well as support families affected by these conditions.
Phone: 760-550-4234 or 760-296-7279
---
Friendship Line California
If you or someone you know would benefit from a friendly conversation, we're here to listen. Friendship Line California is a free crisis intervention hotline and a warm line for non-emergency emotional support calls.
Phone: 888-670-1360
---
FSA Family Service Association
FSA offers full time and part time quality childcare throughout the County of Riverside.
Child Development Department Main Office
21250 Box Springs Rd. Suite 112
Moreno Valley, CA 92557
Phone: 951-779-9623
www.fsaca.org/child-development
---
Parent-to-Parent Warm-Line
Phone: 888-358-3622
---
Riverside County Department of Public Social Services Kinship Warmline
The Warmline offers support, referrals and linkages to current and former foster youth.
Phone: 800-303-0001
---
Riverside Superior Court Family Law Assistance Center
Phone: 951-955-1583
Public Service Law Corporation
4129 Main Street
Riverside, CA 92501
Phone: 951-682-7968
Inland Counties Legal Services Corporation
1737 Atlanta Ave, Suite H-2
Riverside, CA 92507
Phone: 951-368-2530
Latino Lawyers Association
2060 University Ave, Room 113
Riverside, CA 92507
Phone: 951-369-3009
---
Riverside Family Law Courthouse
4175 Main Street
Riverside, CA 92501
Phone: 951-777-3147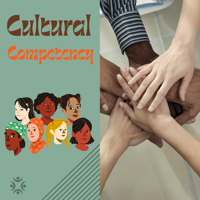 Cultural Competency
Cultural Competency
The Cultural Competency Program provides overall direction, focus, and organization in the implementation of the system-wide Cultural Competency Plan that addresses the enhancement of workforce development and the ability to incorporate languages, cultures, beliefs, and practices of its consumers into the services.
For more information, visit our website: https://www.rcdmh.org/ccp
---
KITE Keeping Intergenerational Ties in Ethnic Families
KITE is dedicated to serving Asian-American & Pacific Islander residents of Riverside County.
5015 Canyon Crest Drive, Suite 103
Riverside, CA 92507
Phone: 951-405-8250
---
Asian Pacific Counseling & Treatment Centers Riverside Center
Community Mental Health Promotion Program addresses the needs of the Asian American and Pacific Islander communities in Riverside County.
5015 Canyon Crest Drive, Suite 108
Riverside, CA 92507
Phone: 951-405-8250
www.APCTC.org
---
Latino Service
Helping the community with immigration assistance and income tax services.
https://www.latinoservice.com/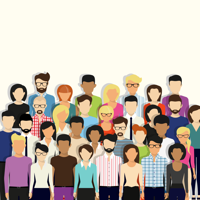 Community Resources
New Hope Christian Counseling Centers
Counseling Services for Adults, Children and Teens. Servicing Moreno Valley, Hemet, Murrieta, Redlands, Covina, and Costa Mesa.
*Individual Psychotherapy
*Family Counseling
*Couples Counseling
*Group Classes
*Childrens Therapy
*Anger Management
*Parenting/Co-Parenting
*Substance Abuse
*Mindfulness Relaxation
1210 Heacock Street, Suite B-202
Moreno Valley, CA 92553
Hours Monday-Friday 8am-8pm Saturday by appointment only
Phone: 951-247-6542
https://www.newhopechristiancounseling.org/moreno-valley
---
IEHP Resource Center
Classes at the Community Resource Center are free and open to all community members. You don't have to be a member to join. Classes offered are:
*Zumba (kids + adults)
*Yoga Meditation (kids + adults)
*Diabetes Management
*And much more!

Riverside
3590 Tyler Street, Suite 101
Riverside, CA 92503

San Bernardino
805 West 2nd Street, Suite C
San Bernardino, CA 92410

Victorville
12353 Mariposa Road, Suites C-2 & C-3
Victorville, CA 92395

Phone: 866-228-4347
TTY users should call 711
www.iehp.org/crc
https://www.iehp.org/en/community/community-resource-centers
---
LIHEAP Low Income Home Energy Assistance Program
The Low-Income Home Energy Assistance Program (LIHEAP) is an additional utility assistance program administered by the Community Action Partnership of Riverside County.
*Utility Payment Assistance.
*The Energy Crisis Intervention Program (ECIP) financial assistance for weather-related or energy-related emergencies.
*The Weatherization Program services to improve the energy and efficiency of a home, including attic insulation, weather stripping, minor house repairs, and related energy conservation measures.
https://riversideca.gov/utilities/residents/assistance-programs/liheap
---
Community Action Partnership
*Utility assistance
*Income tax assistance
*Savings match
*Youth programs
---
VCC: Lake Elsinore Health Services
Vista Community Clinic of Lake Elsinore offers high quality, low-cost primary health care for adults, children and families in our community. Our services include regular checkups, screenings, treatment for illness and preventative care. We also help you manage chronic conditions such as diabetes and hypertension and coordinate your care with specialists.
Services include:
*Family Medicine
*Pediatrics
*Chiropractic
*Women's Health
*Family Planning
*Dental
*Behavioral Health
*Optometry
*Therapy Services
*Psychiatry Services
*Help with Covered California health plans, Medi-Cal, CalFresh and Utility bill assistance
30195 Fraser Drive
Lake Elsinore, CA 92530
Phone: 844-308-5003
---
Medical Wellness Services
Free STI, HIV and Hep C testing by appointment only

1695 North Sunrise Way-Orange Clinic
Palm Springs, CA 92262
Phone: 760-992-0492
81-719 Dr Carreon Blvd., Suite D1
Indio, CA 92201
Phone: 760-992-0492
---
Riverside University Health System Public Health
HIV Testing sites
Riverside Neighborhood Health Clinic
7140 Indiana Ave.
Riverside, CA 92504
Perris Family Care Clinic
308 East San Jacinto Ave.
Perris, CA 92570
Indio Family Health Center
47-923 Oasis St.
Indio, CA 92201
Testing hours vary please call:
Phone: 951-358-5307
www.rivcohivaids.org
---
CDC-INFO
STD and HIV information and facts
Phone: 800-232-4636
www.cdc.gov/std
www.cdc.gov/hiv
---
CALI Creating a Legacy, Inc.
CALI is a team of caring individuals properly equipped to provide the most quality services possible to individuals with developmental disabilities. CALI provides work development and a day services program.
137 N. Broadway
Blythe, CA 92225
Phone: 760-980-2254 Ext. 109
www.creatingalegacy.org
---
Connect IE
2-1-1 Community Connect IE connects the community to resources. Connect IE is a free one-stop website that makes it easy to find community resources like food, health care, job training and more.
www.ConnectIE.org
---
Borrego Health
Mental health workshops, primary care, pediatric care, urgent care, behavioral health, mobile health, dental health, transgender health, prenatal & women's health, veterans health, chiropractic services and telehealth.
Phone: 951-384-6042
---
Victor Community Support Services
Our program provides an incredible support system for families who want to open their home to a foster child or are interested in permanent adoption.
1908 Business Cntr Dr., Suite 220
San Bernardino, CA 92408
Phone: 909-890-5930
https://victor.org/san-bernardino/
---
Visión y Compromiso
Visión y Compromiso is committed to community well-being by supporting promotores and community health workers.
49869 Calhoun St
Coachella, CA 92236
https://visionycompromiso.org/
---
California MENTOR
California MENTOR's range of services and support helps people of all ages and abilities build increasingly rich, independent lives.
https://www.ca-mentor.com/
---
Oasis Vocational Center
Oasis Vocational Center provides vocational rehabilitation services to prepare people for employment.
81-557 Dr. Carreon Blvd., Suite C-10
Indio, CA 92201
Phone: 760-391-4972
www.starsinc.com
---
Department of Rehabilitation DOR
The California Department of Rehabilitation or the DOR works in partnership with consumers and other stakeholders to provide services and advocacy resulting in employment.
2010 Iowa Ave #100
Riverside, CA 92507
Phone: 951-782-6650
https://www.dor.ca.gov/
---
Riverside Free Clinic
RFC is a nonprofit organization that provides free interdisciplinary health and wellness care to the underserved population of the Inland Empire while also providing an effective training environment for future healthcare professionals.
3504 Mission Inn Ave.
Riverside, CA 92501
Phone: 951-897-7742
www.riversidefreeclinic.com
---
Department of Animal Services Volunteer Program
Volunteering in your own neighborhood directly impacts the community. All levels of experience are welcome; 16 years of age or older. Volunteering can help students bridge the gap between knowledge & action.
Western Riverside County/City Animal Shelter
6851 Van Buren Blvd.
Jurupa Valley, CA 92509
Phone: 951-358-7973
https://rcdas.org/western-riverside-countycity-animal-shelter
---
CareSpace
CARE (Community Access Relationships Emotional Wellness). The Riverside County Office of Education has partnered with the Riverside Latino Commission and Riverside University Health System Behavioral health to provide mental health services for Riverside County students, families, schools, and the community!
CareSpace Services:
*Individual Counseling
*Family Counseling
*Parent Workshops
*Classroom Presentations
*Staff Training
*Resources and Referrals
*TAY Ages 16-25
Phone: 951-276-2273
www.rcoe.us/carespace
---
Healthy Jurupa Valley
Healthy Jurupa Valley's mission is to inspire residents to ignite change, bringing greater health, safety, and quality of life to everyone in the city.
8300 Limonite Ave Ste. E
Jurupa Valley, CA 92509
Phone: 951-245-1156
www.we-reachout.org
---
Dream Catcher
Dream Catcher is an asset to any speaking forum. It inspires audiences to believe in themselves and to make a difference. With keynote speaker Steve Ward Founder of Dream Catcher. Youth and Adults will be guided through the Dream Catcher program to discover their personal and career purpose
Phone: 909-437-1180